The Faculty of Sport is situated on the periphery of the city centre, at the foot of the Golovec hill, in the middle of one of the most beautiful sports parks in Ljubljana – the Kodeljevo park. With its diverse offer of sports practice, the Faculty of Sport is ideally integrated into other activities of the Kodeljevo sports park and gives it its distinctive character of youth and student life. Its exceptional location and a relatively huge number of sports facilities in its vicinity offer many opportunities for sports, study, developmental, research and tourist activities.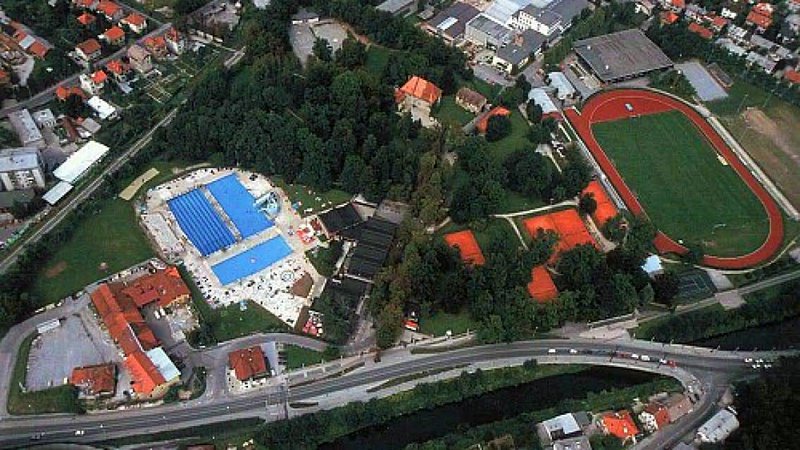 Access to the Faculty of Sport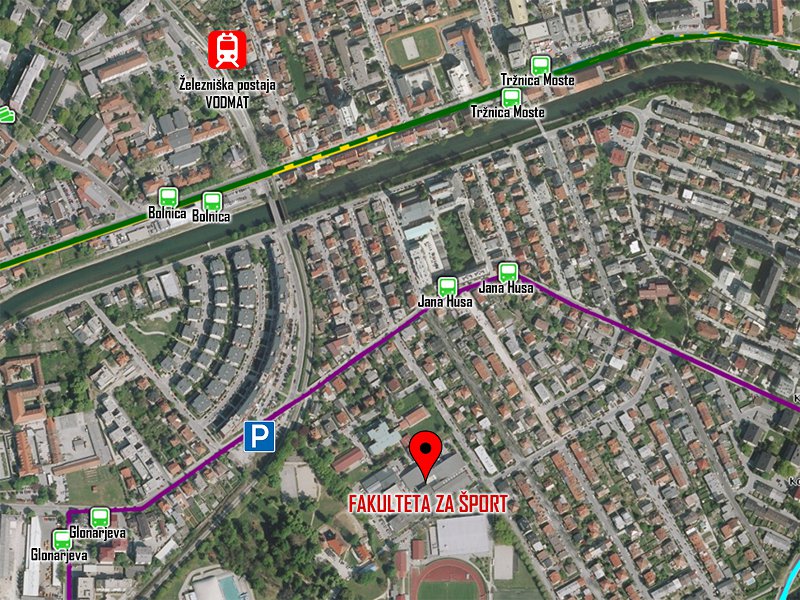 Bycicles, Scooter, Rollerblades,...
The Faculty of Sport is making every effort to persuade its visitors to come there as actively as possible. Bicycle racks are available in front of the Faculty, and inside the Faculty, there are lockers for helmets and other equipment.
Bus lines operate during the whole year between 5.00 and 22.00. The closest bus stations are the Jana Husa which lies 250 from the Faculty accessible with the line nr. 5 and the stations Bolnica or Tržnica Moste accessible with the bus lines nr. 2, 9, 11, 20, 25.
Train station Ljubljana Vodmat lies 500 m from the Faculty and is accessible by trains that travel from Ljubljana towards Dolenjska region and back. The trains operate every day during the whole year. Link to the trains timetable.
If you come by car or motorcycle, you will most easily find a parking space at the crossing of Povšetova ulica and the rail track. From there you can access the Faculty by walking app. 350 m through the part of the Koširjeva ulica and Parl Kodeljevo. A limited number of parking spaces can also be found around the Faculty building.
Location map: