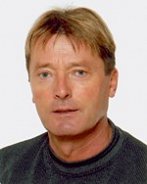 Welcome to the virtual window of the Faculty of Sport of the University of Ljubljana. We have done our best to show you the different aspects of our creativity. In the first place, our internationally recognized study programmes should be mentioned. They are connected with the sports science and practice and make a rich international exchange possible. This is also evidenced by our numerous graduates who now occupy important positions in Slovenia and abroad. Many of them used to be top athletes and it was the Faculty of Sport which managed to harmonize their sports and study obligations. New forms of study are being introduced with new study programmes, experts from practice are our regular guests, a special centre has been established whose task is to give students and graduates advice and to take care of their development.
At the Faculty of Sport, profound knowledge has resulted mainly from our own research and professional work for the past 50 years. The Faculty also boasts the greatest number of researchers from the field of kinesiology in Slovenia. Our knowledge is successfully transferred to practice by means of the Institute of Sport and its laboratories. Numerous teachers and co-workers are directly involved in the work in different sports organizations. Many a success reached in the Slovene top sport has been connected with knowledge created at the Faculty of Sport. We are especially proud of our contribution to the system of school sports education that is available to the whole population of the young at all levels of education. Our view into the future is directed towards shaping a sports way of life of all the inhabitants of Slovenia. That is why the most diverse and quality sports practice is available at our Faculty.
I am convinced that our activities can pose such a challenge to you that you will visit the Faculty of Sport. I invite you to join us.
Prof Dr Milan Žvan, Dean